Skip Navigation
Website Accessibility

Mosaic Classic Pacarino Socks - Small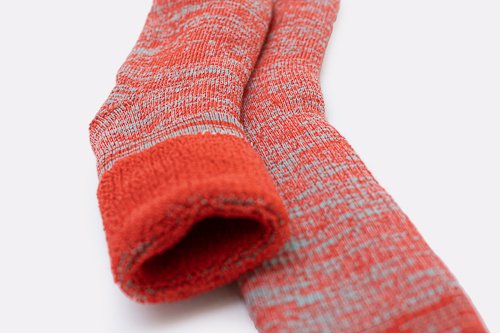 The Mosaic Classic Sock is Knit with Climate Beneficial Verified, American Grown Alpaca & Merino Wool; This Colorful Collection is Designed with Maximum Comfort and Performance in Mind. Pacarino™ Teri-Loops Line the Entire Interior of the sock, Providing You With a More Substantial Squish Between Your Feet & Boots. Pacarino™ Socks Are Climate-Controlled, Meaning They Are Not Just Warm On Chilly Days, But Also Moisture-Wicking On Those Hot Days That Your Feet Would Naturally Sweat, Keeping Your Feet Warm, Dry & Healthy. Breathable & Naturally Anti-Microbial & Odor Resistant, These Socks Are A Must Have For Optimal Foot Health.
Size: Small Fits Youth and Women – Shoe Size 4 – 6
Medium Fits Men & Women – Shoe Size 7 – 10
Large Fits Men & Women – Shoe Size 10 – 13
Fiber Composition: 60% Pacarino™/ 37%Nylon/ 3%Lycra
Made With Our Pacarino™ Blend. Benefits Are:
Soft & Supple Material
Strong & Durable Product
Breathable & Anti-Microbial Properties
Natural Thermal-Regulation
All Products Are Proudly Made In The United States Of America With 100% American Grown Fiber. Climate Beneficial Verified by Fibershed.
Care For Longest Wear: Delicate Wash In Cool Water. Lay Flat To Dry.